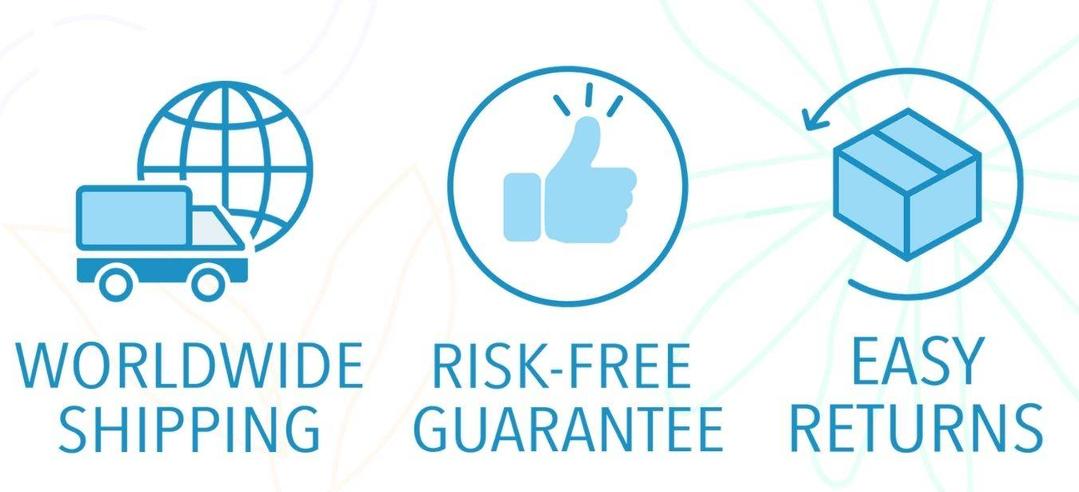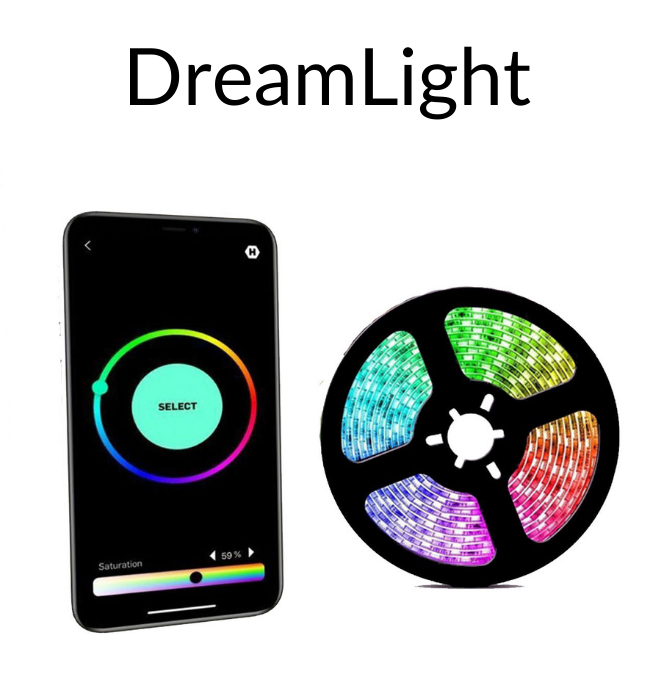 Our exclusive DreamLight LED Tape can display multiple colors at once! Perfect for parties, this extraordinary light tape will make all of your friends jealous.
16 Million Colors
Over 120+ Lighting Modes
Rainbow Mode Can Display 5+ Colors At Once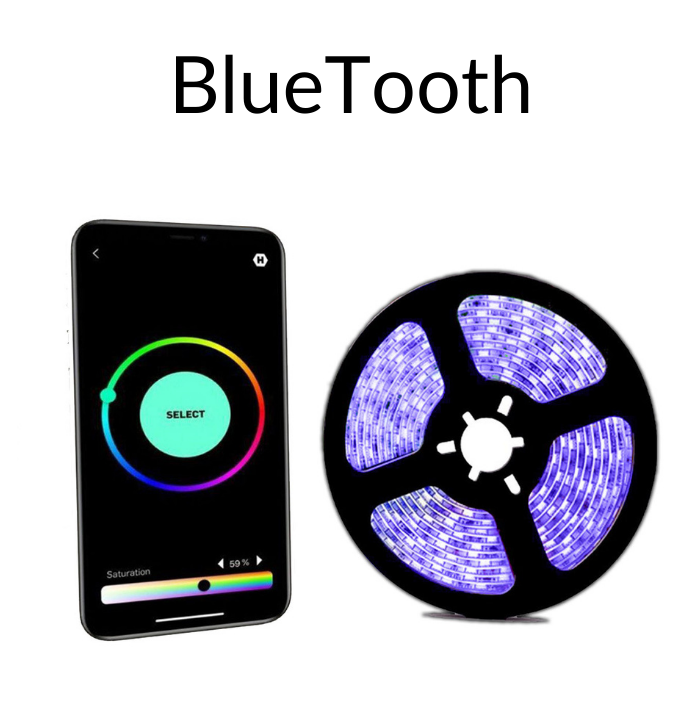 Control the mood of your room using just your smartphone with our BlueTooth LED Light Tape! Dozens of lighting options & 16 million color choices will instantly light up your life! 
16 Million Colors
40+ Lighting Modes
Easy BlueTooth Color Control
Can Display One Color At A Time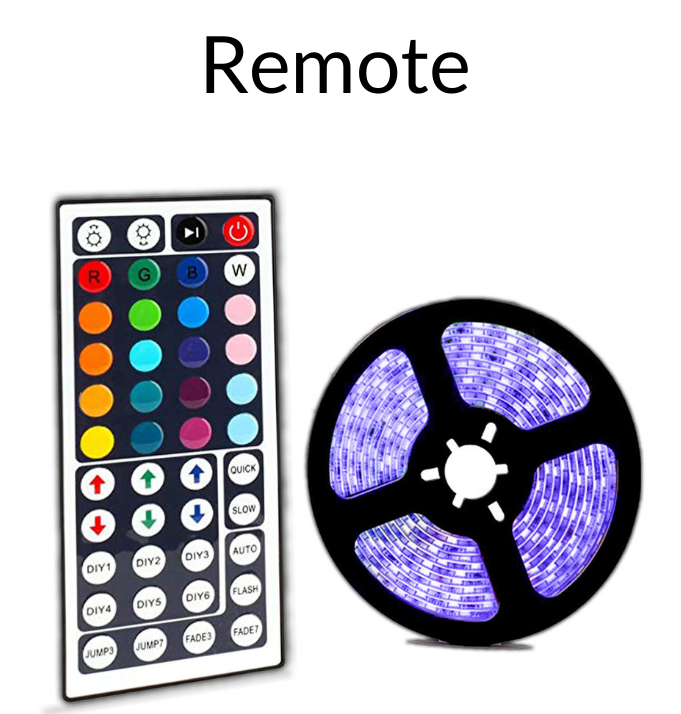 Our classic Remote Control LED Light Tape is the flair that your house is missing. Stick to any flat surface, turn on with the remote, and watch your room transform! 

20+ Different Colors

14 Different Color Modes
Can Display One Color At A Time
Your Dream Room is Waiting...

Our LED Light Tape is the ULTIMATE addition to your room! Choose between any of three control modes: Remote, BlueTooth, and DreamLight. All of our Light Tape is fully customizable and can be cut & adjusted to desired length, so that you can add the perfect touch to any part of your home.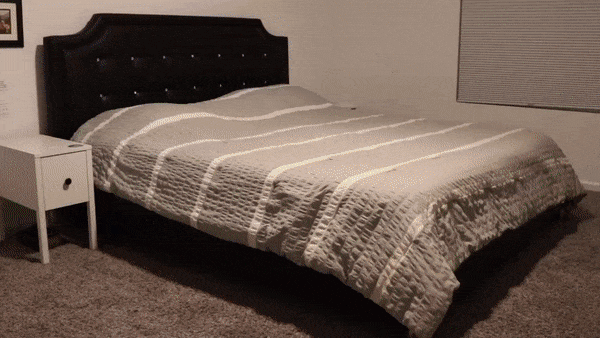 Just Stick, Cut, and Enjoy!



Installation info: 

STEP 1: Planning
Be sure to measure the length of the area you want to set the lights on.
We recommend having LED lights go vertically up your wall, but you can also place them horizontally.

STEP 2: Preparing a Clean Surface 
Properly use a rag or paper towel to clean off any dirt or dust in the area you'll be applying your LED lights onto. Doing this is absolutely necessary so the adhesive can stick & hold on strongly.  

STEP 3: Revealing the Adhesive  
Gently peel back the plastic on the back of the LED strip to reveal the adhesive.
Only peel only about 2 inches ahead to make sure the rest of the LED strip doesn't catch debris, dust or dirt while applying.

STEP 4: Proper Installation
Start off by applying the beginning of the strip against the wall gently.
Try staying as close to the corner where the wall and ceiling meet to make sure the lights stay in a straight line when applying them horizontally or vertically.  
Ask a friend or family member to hold the other end of the lights and peel the plastic a bit at a time from the adhesive to help make this process easier.

STEP 5: Power On Your Lights
Ensure you've properly connected the controller/receiver to your LED strip.
LED Strip and Controller Receiver both have arrows at the connection point.
Connect a power supply to the Controller Receiver and plug it into the closest socket.

Step 6: Check Your Controller
The remote uses a CR2025 battery. 
After installing the battery, check remote by pointing it at the Remote Receiver.
If nothing is happening, don't worry, just check that the battery was not inserted upside down. Try flipping it over and check to see it's working. 

STEP 7: Enjoy Your new LED Light Tape!


FAQs
Q1. How do I track my order?
A. Please allow between 1-3 Business Days for your tracking number to update once you receive your tracking number by email. If you don't see the email in your inbox try checking your spam folder or add contact@mybirdymax.com to your safe sender's list
Q2. Returns Policy
A. We hope you love your purchases, but if for any reason you do need to return something to us, send your item back within 30 days of receiving the product to the address below.

Please allow 5-­7 business days from when the item is delivered for your returned order to be processed. You will be notified via email at the email address listed on your account when your order was placed. Please note that your banking institution may require additional time to process and post this transaction to your account once they have received the information from us (typically 3-­5 business days).

We can only issue a refund to the original form of payment used at the point of purchase. In the event you no longer have access to this account or it is no longer active, we will then process your refund in the form of a check mailed to the address in your customer profile which can take 4-6 weeks to process. Original shipping charges are nonrefundable.
Q3. How much is shipping?
A. Free shipping for all orders
Q4. How long does shipping take?
A. Our hours of operation for shipping are Monday through Friday, 8 a.m. to 6 p.m. PST, excluding weekends and major USA holidays. Orders will ship 1 business day after you order. *NOTE: These timelines do not apply during restocks, new releases & special promotions. Please refer to your order confirmation email for specific shipping details! 
Transit times will vary based upon a few different conditions, including but not limited to:
Total distance between us and you
Whether your parcel is a domestic or international (everywhere else) shipment
What delivery method you select
International delivery usually takes about 1-2 weeks depending on the product and your location. After an order has been placed, it can be tracked through the Track Your Order page!