■ Drop Inches Off In Just Weeks

■ Burns 20% More Calories than Regular Hula Hoops 
■ Pain & Bruise free
■ Less effort, more calories burnt
■ A Healthier, Fitter, Happier You
■ Fun High Intensity Full Body Workout 
■ Perfect For All Ages & Fitness Levels 
"I'm so happy with my results! I've taken off two links in 14 days and lost 3 inches off my waist!"
⭐️⭐️⭐️⭐️⭐️-
Rachel M, USA 
Melt Fat Off Your Body Like Butter!
Are you tired of trying everything to get rid of stubborn belly fat. But simply can't get the results you want? 
What if I told you that you can drop inches off your waist all while watching TV.
Yes, you heard me right. It's as easy as moving your hips left and right while watching TV. Lose up to 5 inches in just 3 weeks. By using our Smart Hula Hoop for 30 minutes a day, 5 days a week.
In a matter of weeks you can achieve the dream body you always desired. The slender hourglass figure. The smooth toned stomach. In just weeks you will be able to wear all the clothes you put aside years ago. The pants that are currently too tight will be loose in just a matter of weeks. Truly a game-changer that makes working out fun and gives you the results to make you look


Working Out Should Not Be Complicated & Tedious
Our Smart Hula Hoop guarantees a simple yet effective workout for your entire body. 
Works your entire body from your hips to core to glutes all at once. Just a few minutes of our Smart Hula Hoop will leave you completely drenched.
Say goodbye to long tedious workouts. Get the same results in just a fraction of the time. And best part is in the comfort of your home while having a blast!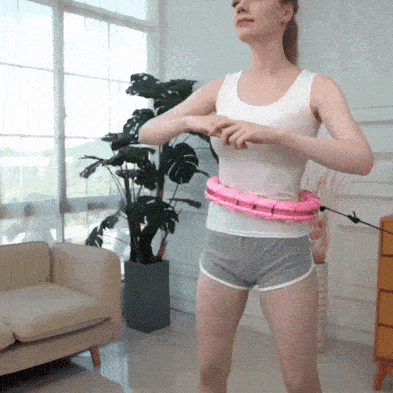 How Is It Better Than A Traditional Hula Hoop?
Stays on your waist and does not fall off. So less breaks and more hooping.


Burns twice the amount of calories in the same amount of time.


Track progress & set goals with removable links. Also a huge motivator and a great feeling to take a link off.


Works on your core, hips, and legs more effectively.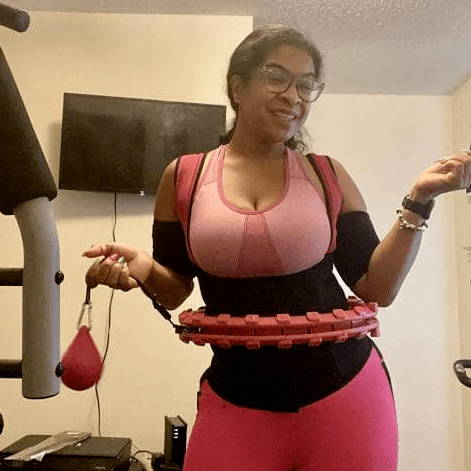 Join the journey with thousands around the world. There is no better time to make a change than today!
See the results FitHulaHooper's are getting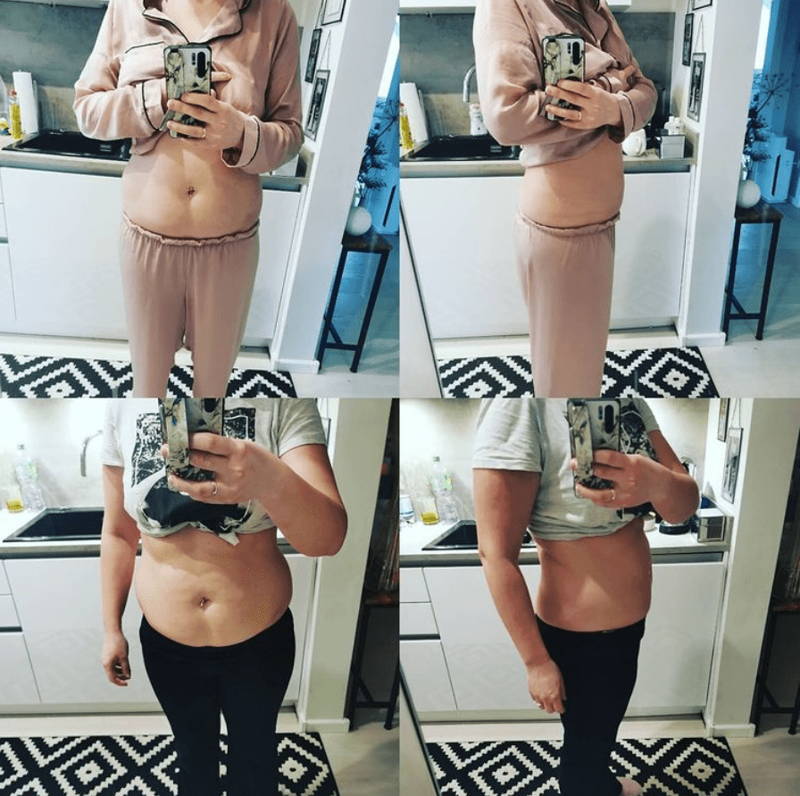 "Easy to use! I was nervous it wouldn't fit around my waist since I'm a size US 20. I tried to learn to hula hoop but never could get it. This works so great and feels like I'm not even working out! 100% recommend!"

Chantelle. C



"Loads of fun and gives me a good workout everyday. Great for a quick 15 minute workout during my break when working from home."


Jennifer. R

"I'm plus size so I like that it wasn't as easy as I thought it would be. Lol! It's a real workout. I'm amazed at the results that I've been getting. It's keeping me motivated and consistent," 
Carol. A

On average, you burn a minimum of 330 calories/hour using the Hula Hoop Pro. That means you can burn off all that calories while watching your favorite Netflix show.



Wait, it massages too
The soft rubber massage heads provides a soft cushioning around your waist, preventing any bruising, pain or discomfort. When the weighted ball rotates around your waist, it pushes the soft rubber massage heads inward. This helps massage your waist and break up the stubborn belly fat around the area. It also massages your back, helping relieve any tension, pain or aches in your lower back too!

How does Hula Hoop Pro compare?


FAQ's:

-Will this Smart Hula Hoop fit my waist ? 
Our smart hula hoop fits all waist sizes that are 52 inches & below.
If you do not fit our Smart Hula Hoop you may purchase two and combine the links together.

-Is the Smart Hula Hoop adjustable?
es, the Smart Hula Hoop consists of 24 links. Each link is roughly 2 inches long and is detachable.

-If I can't hula hoop will I be able to use the Smart Hula Hoop?
Yes, if you can't hula hoop you may still use our Smart Hula Hoop. Since our Smart Hula Hoop stays on your waist the motion is a bit different from a traditional hula hoop.

-What part of my body does the Smart Hula Hoop work?
It works your glutes, core, hips, and arms. Essentially your entire body. 

FAQs
Q1. How do I track my order?
A. Please allow between 1-3 Business Days for your tracking number to update once you receive your tracking number by email. If you don't see the email in your inbox try checking your spam folder or add contact@mybirdymax.com to your safe sender's list
Q2. Returns Policy
A. We hope you love your purchases, but if for any reason you do need to return something to us, send your item back within 30 days of receiving the product to the address below.

Please allow 5-­7 business days from when the item is delivered for your returned order to be processed. You will be notified via email at the email address listed on your account when your order was placed. Please note that your banking institution may require additional time to process and post this transaction to your account once they have received the information from us (typically 3-­5 business days).

We can only issue a refund to the original form of payment used at the point of purchase. In the event you no longer have access to this account or it is no longer active, we will then process your refund in the form of a check mailed to the address in your customer profile which can take 4-6 weeks to process. Original shipping charges are nonrefundable.
Q3. How much is shipping?
A. Free shipping for all orders
Q4. How long does shipping take?
A. Our hours of operation for shipping are Monday through Friday, 8 a.m. to 6 p.m. PST, excluding weekends and major USA holidays. Orders will ship 1 business day after you order. *NOTE: These timelines do not apply during restocks, new releases & special promotions. Please refer to your order confirmation email for specific shipping details! 
Transit times will vary based upon a few different conditions, including but not limited to:
Total distance between us and you
Whether your parcel is a domestic or international (everywhere else) shipment
What delivery method you select
International delivery usually takes about 1-2 weeks depending on the product and your location. After an order has been placed, it can be tracked through the Track Your Order page!